Recent Events at the Foundation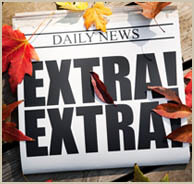 Read the latest newsletter
Check out our newsletter page for the fall 2020 newsletter from the foundation. There you will see information about our fall Runaway Bay tournament held in October, including progress for one of the grant recipients benefited by that event. You can also read about other happenings around the foundation, see a Veterans Day salute to Someone You Should Know, and muse the latest craziness from A Day in the Life.
2021 Golf Tournament Updates
The foundation is announcing its 2021 golf dates, covid depending.
Dallas: Monday, May 3, 2021 at Coyote Ridge golf club, Carrollton, Texas
Minneapolis: Monday, August 30, 2021 at Links at North Fork, Ramsey, MN
Chicago: Monday, September 27, 2021 at Highlands of Elgin, Elgin, Illinois