Recent Events at the Foundation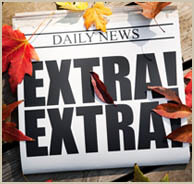 Tournament Registration and Payment For Upcoming Tournaments
The foundation is looking forward to our upcoming Minneapolis golf tournament on Monday, August 30. As of this post, the Delta variant is causing cases of Covid to increase in many states around the country.
We are working to make sure our golf tournaments are as safe as possible. That is why we are handling registration, payment and raffle ticket purchases online before the event. There will not be a registration and payment table at the tournament.
According to the overwhelming preponderance of evidence, the best possible defense against getting Covid is to get the vaccine. Thus far, more than 182 million Americans have done so, and worldwide 3.8 billion doses have been administered to date. The foundation strongly urges and recommends that our golfers get this vaccination, not only for yourself, but for those around you otherwise needlessly put at risk.
Registration and payment forms for the Minneapolis tournament are live on our website, and a copy of the event brochure is below. Meanwhile, the registration and payment information for the Chicago tournament will go live shortly. Be safe, and thank you for doing your part to keep others safe.
The foundation is planning its 2021 golf dates, covid depending.
Minneapolis: Monday, August 30, 2021 at Links at North Fork, Ramsey, Mn
Chicago: Monday, September 27, 2021 at Highlands of Elgin, Elgin, Illinois
Dallas: Monday, October 25, 2021 at Coyote Ridge golf club, Carrollton, Texas
Luminary Program
We are excited to announce a new initiative by the foundation that literally everyone can participate in. It is called the Luminary program. What is it? Simply put, it is subscription giving program that starts as low as $10 per month. By pooling the resources of many people who are regularly giving at a very affordable level, the foundation will be able to significantly increase the number of individuals who are living with truly, life changing needs that collectively we can solve. Please consider becoming a Luminary today!