Recent Events at the Foundation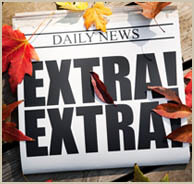 Read the latest newsletter
Check out our newsletter page for the fall 2020 newsletter from the foundation. There you will see information about our fall Runaway Bay tournament held in October, including progress for one of the grant recipients benefited by that event. You can also read about other happenings around the foundation, see a Veterans Day salute to Someone You Should Know, and muse the latest craziness from A Day in the Life.
2021 Golf Tournament Re-boot
People are starting to receive the Pfizer and Moderna vaccines, and it looks like the Johnson & Johnson vaccine may be available in the near future. All of that gives us hope that we will be able to slow down the spread of this terrible plague, and the suffering it has caused. We also hope that it will open up the economy, and allow people to get back to a more normal sense of living.
Given these developments, it is our plan to once again hold three golf tournaments in 2021, as shown below. Like everyone, the foundation continues to plan for the future while reacting to the present, but hopefully these dates will hold. Stay tuned for further developments as they become available.
Dallas: Monday, October 25, 2021 at Coyote Ridge GC, Carrollton, Texas
Minneapolis: Monday, August 30, 2021 at Links at North Fork, Ramsey, Mn
Chicago: Monday, September 27, 2021 at Highlands of Elgin, Elgin, Illinois