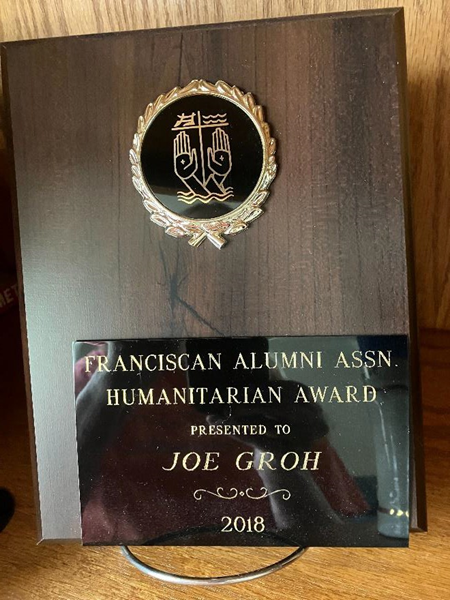 Humanitarian Award – 2018
In 2018, the Humanitarian Award was presented to Joseph Groh by the Franciscan Alumni Association. The Association was founded by the men and women who were involved in the priest and brother formation programs of St. John the Baptist province of the Orders of the Friars Minor. (OFM) Membership includes both those who went on to ordination and those who did not.
The Humanitarian Award is presented to alumni members for their contributions to society. Joseph Groh was honored for his work to raise funds for victims of spinal cord injuries.
Members of the Franciscan Alumni Board propose nominees and vote during a quarterly meeting. Winners are honored during the annual reunion. The award was first presented in 1994.
Servant Leader Award – 2015
David Heimer (L) and Matt Michel (R) founders of Service Nation present award to Joseph Groh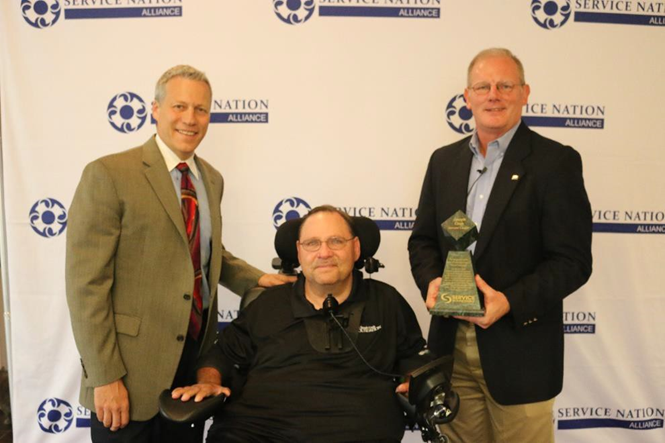 In 2015 Joseph Groh was presented with the Servant Leader award by Service Nation Inc. Founded in 2002, Service Nation was started by a collaboration of leading contractors in the HVAC, plumbing, remodeling and connected home industries. Their purpose was to help other contractors with their sales, marketing, operations and profitability. They are now the largest private contractor in the US.
The Servant Leader Award recognizes outstanding individuals who lead through service to people in their industry. The award was presented to Joseph Groh in recognition of his service to those in the HVAC and construction industries through the Joseph Groh Foundation.
The award was created in 2004 by the Service Nation and recognizes individuals, not companies. Those recognized are nominated by members of Service Nation. The award states that the servant leader leads by example and is compelled to help others.
Lifetime Achievement Award – 2022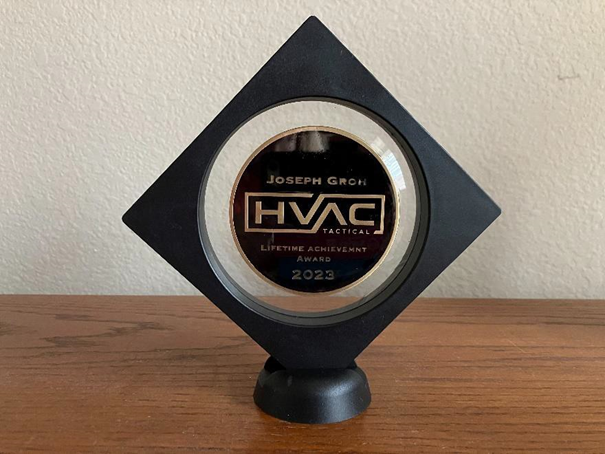 At the 2023 AHR Expo in Atlanta, HVAC Tactical presented Joseph Groh with a Lifetime Achievement Award. HVAC Tactical was founded in 2018 with the idea that HVAC individuals who are passionate about their craft should be celebrated and acknowledged.
The Lifetime Achievement Award recognizes contributions to the industry over the span of a career. In presenting the award, founder Ben Poole said, "If Joseph Groh doesn't represent real passion, perseverance and determination I don't know who does." In accepting the award, Groh acknowledged that this recognition would not be possible without the shared passion of family and industry friends. The entire award ceremony is available at HVAC tactical.com, you can see the award presentation for the Lifetime Achievement Award along with Joseph Groh's acceptance speech at the 2:52:25 mark of the video.
Top 40 under 40 Award – 2017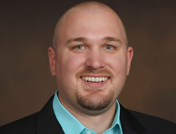 The ACHR News, the most widely read trade publication in the HVAC industry annually publishes their list of top 40 under 40 professionals. According to The News article, "HVACR has a lot a budding talent on all levels of the industry. The News desired to highlight these individuals with a list of 40 HVACR professionals under 40 years of age who are accomplishing great things in their respective positions. We received 180 entries and picking the top 40 was incredibly difficult. The members of this list all work hard, think about the big picture, and have the ability to challenge the way things have always been done. It really highlights some of the best and the brightest coming up in the HVACR industry."
Eric began his HVAC career working in estimating and sales for ADW Corporation, a Dallas-based manufacturers sales representative for products in the air distribution and air control industry. He then served as a territory and branch manager for Industrial Controls, a solutions provider for commercial HVAC, process control, industrial valves, and industrial automation applications. From there Eric went to Johnson Controls where he first worked as a Channel Account Manager. In this role, he was responsible for sales and distribution of building automation controls across six states in the southern US. He was then promoted to sales manager of the OEM Controls Channel, where he was responsible for the overall direction of third-party OEM controls sales across North America. Five years later Eric was recruited into the Leadership Program for Highland Homes, a privately held Texas homebuilder. He currently serves as Division Sales Manager for Highland. Eric graduated magna cum laude with a Bachelor of Business Administration degree from the University of North Texas and holds an MBA from West Texas A&M University.
Servant Leader Award – 2013 (Vicki) and 2014 (John)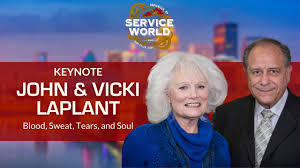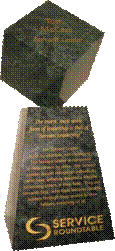 The Servant Leader Award recognizes outstanding individuals who lead through service to people in their industry. The award was presented to both John and Vicki. The award was created in 2004 by the Service Nation and recognizes individuals, not companies. Those recognized are nominated by members of Service Nation. The award states that the servant leader leads by example and is compelled to help others.
Contracting Business Hall of Fame – 2013 (Vicki) and 2014 (John)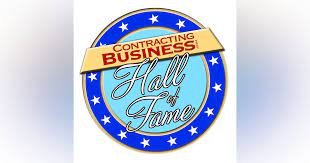 The Contracting Business HVACR Hall of Fame was established in 1994, in the magazine's 50th year, to honor those independent, residential, or commercial HVACR contractors and consultants who have made significant lifetime contributions to the industry. Currently there are 43 inductees into the hall, and each of these was selected by their peers as outstanding individuals who have raised the level of quality in business operations or in their efforts as consultants, thereby making it a more lucrative field for all contractors.
Vicki Laplant
Before starting a career in HVAC, Vicki taught English and speech at Cedar Hill High School in the Dallas-Fort Worth area. In 1979 she went to work for Lennox Industries in the Education Department, writing and editing technical training courses for contractors. She also helped develop business management, marketing, and sales training courses which she also taught. In 1989 she became the Director of Dealer Development for Lennox, which was a new department designed to provide customized programs to support the business and marketing efforts of Lennox dealers. In 1991 she became Vice President of Dealer Development, where she provided leadership for 30 company employed business consultants and the development of business services along with a complete set of procedural manuals for dealership management. In 1993 she became Vice President of Marketing for Lennox where she supervised a staff of 80 people and a $25 million advertising and promotion budget.
In 1995 Vicki started her own company, VLE Enterprises. She focused on providing training and consulting to owners and employees of HVAC contractors and distributors. In that role she wrote textbooks, created training aids, and scripted videos to facilitate the learning process. Since 1996, VLE Enterprises has successfully conducted training for over 7500 contractors and their employees. Vicki holds a BA in Education and English from Dallas Baptist University.
John Laplant
John began his HVAC career with Lennox Industries, teaching and developing technical training courses for contractors. He managed the Marshalltown, Iowa Training Department from 1981-1983, while developing and teaching the first business management courses Lennox offered to their dealer network. In 1983 John became a Territory Manager for Lennox in Atlanta, and moved to Dallas where he doubled that territory in two years. In 1987 John moved to a corporate position as Quality Services Manager, where he oversaw the quality improvement process deployment in three subsidiaries owned by Lennox. In 1989 John became the Director of Strategic Planning where he worked to establish best practice standards. In 1991 he left Lennox to start his own investment business, where he was able to generate a 15% net-net net return on his personal portfolio. This provided him with in-depth knowledge for financial planning seminars. In 1997 John began developing and conducting dealer training courses for VLE Enterprises in the areas of business and financial management, sales training, and customer service. In that role, he has personally conducted training for over 5500 students. John graduated from the University of Iowa with a BS in pre-med and holds a Master's in Education from the University of Iowa.
Both John and Vicki are founding board members of the Joseph Groh Foundation.
Top 40 under 40 Award – 2021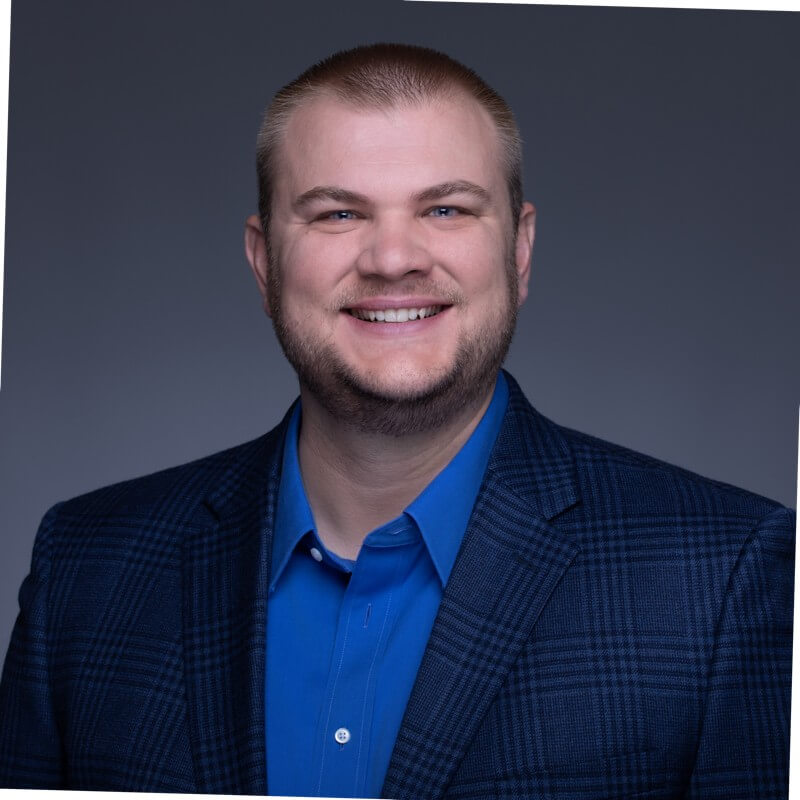 Construction Equipment Magazine is the magazine for ideas and insight for equipment professionals and is the most authoritative national equipment publication in the industry. They annually publish their top 40 under 40, and typically only choose 15-20 individuals for this acknowledgment.
Steve began his career as a project engineer working on a variety of rail and intermodal freight facilities in Arizona, Illinois and Massachusetts. Following that he worked as a senior project engineer for two different Dallas area general contractors where he served as the Project Manager for the Utilities Division. He then became The Senior Project Manager for the Natural Gas Division of John Burns Construction in the Dallas area. These experiences provided Steve with a strong technical background in industrial and commercial construction in the heavy civil, utilities and land development segment of the business, where he executed projects valued at 180+ million dollars. In 2022 Steve joined Servitas, in Dallas area development firm of nationwide workforce and student housing. He serves as Senior Vice President of Construction where he is responsible for directing projects from preconstruction to occupancy while mitigating risks for both public and private partners. Steve graduated with a BS in Construction Science from Texas A&M University – Commerce. He also holds an MBA from Texas A&M University – Commerce.