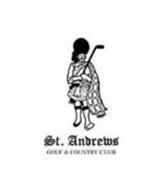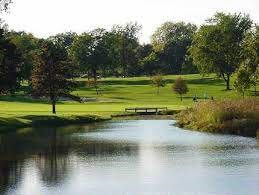 2022 Joseph S. Groh Foundation Golf Tournament
Monday, September 26, 2022
St. Andrews Golf and Country Club
West Chicago, Illinois
The Joe Jemsek course at St. Andrews was designed and built in 1929 and is an 18 hole championship course which offers a hilly terrain that perfectly blends with the environment, showcasing two scenic finishing holes with approaches over water. Measuring 6770 yards from the championship tees, this course will challenge any golfer not only by its length, but also by its tree-lined fairways and strategically placed sand bunkers. This is especially true at the second hole, which measures 216 yards from the tips, and it's green is guarded by two deep bunkers and towering trees. The St. Andrews Room with its large covered, private outdoor patio, offers a picturesque view of our St. Andrews course and adjacent flowerbeds. It's the perfect place for golfers to enjoy complimentary beverages following golf along with a delicious buffet dinner.
We look forward to seeing you on September 26, 2022 and thank you for supporting the Joseph S. Groh Foundation.
For more information about St. Andrews Golf Club, click here.
Past Tournament Pictures
2021 Golf Tournament Pictures
2019 Golf Tournament Pictures
2018 Golf Tournament Pictures
2017 Golf Tournament Pictures
2016 Golf Tournament Pictures
2015 Golf Tournament Pictures
2014 Golf Tournament Pictures
2013 Golf Tournament Pictures
2012 Golf Tournament Pictures
2011 Golf Tournament Pictures
2010 Golf Tournament Pictures