Recent Events at the Foundation
Tampa Service World Expo A Fantastic Success
Service Nation held their biannual meeting October 18-21 in Tampa, Florida where over $120,000 was raised for the foundation! Read more about this event and Service Nation in our fall newsletter. See the list of contributors here.
Fall Newsletter
Read about the latest events of the foundation in our fall newsletter. Fall newsletter.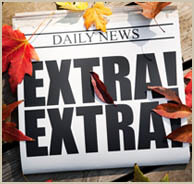 Chicago Golf Tournament
We recently completed a successful Chicago golf tournament with good attendance. Once again, Ruskin and Titus were our title sponsors, while other continuing sponsors include Air Products, Lennox Industries, Mitsubishi Electric, Tempco, Berkheimer, and CTM. Meanwhile, Duffy Marketing continues to make us look professional with the golf brochures we send out every year. The foundation raised a little over $16,000 net for individuals from the trades who are living with life altering disability. Thank you sponsors!
Business Partner Program
We are excited to announce a new initiative that literally any business can participate in. No matter how small or large of an organization you are, there are literally an endless number of ways you can participate with the foundation in order to further our cause. See the information listed below, and if you have any questions, you may contact Eric Groh at eric.groh@josephgrohfoundation.org