Quarterly Newsletter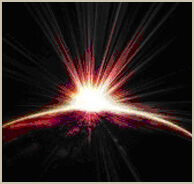 January, 2010 Newsletter of The Joseph Groh Foundation
News Bytes
The Bionic Man
According to National Geographic, Eric Schremp doesn't need artificial hands, he just needs his natural ones to work. They haven't done that on their own since Schremp broke his neck in 1992, leaving him a quadriplegic. Now, however, the 40-year-old Ohio man can grip a knife or a fork.
He can do this because of an implanted device developed by Hunter Peckham, a biomedical engineer at Case Western Reserve University in Cleveland. "Our goal is to restore hand grasping," Peckham says. "Hand use is key to independence."
Schremp's finger muscles and the nerves that control them still exist, but the signals from his brain have been cut off at the neck. Peckham's team ran eight micro-thin electrodes from Schremp's chest under the skin of his right arm, ending at the finger muscles. When a muscle in his chest twitches, it triggers a signal that's sent via a radio transmitter to a small computer hanging from his wheelchair.
The computer interprets the signal and radios it back to a receiver implanted in his chest, where the signal is sent by wires down Schremp's arm to his hand. There the signal tells his finger muscles to close in a grip-all within a microsecond. "I can grab a fork and feed myself," Schremp says. "That means a lot."
Presumably, all of this costs less than $6 million!
CLASS Act
Regardless of your position on healthcare reform, one thing is certain. If a bill is signed into law by President Obama, it will impact everyone. According to Reuters, a new government insurance program that would help the elderly and disabled stay in their homes is part of both the Senate's and House's sweeping healthcare reform, despite doubts about its viability and cost. The measure has not received the intense scrutiny such as that focused on a proposed government-run insurance plan.
But the Community Living Assistance Services and Supports (CLASS) Act, which was championed by the late Sen. Edward Kennedy, is a significant program that supporters say is long overdue and critics say could add to the federal deficit. Backers claim the bill will allow disabled people to stay in their homes and out of institutional care.
It also could save states billions of dollars in the Medicaid insurance program for the poor, which provides long-term institutional care for the disabled poor, typically at a much higher cost than supporting them to stay in their homes.
The insurance is voluntary, and would provide a cash benefit to participants if they become unable to perform at least two activities of daily life, such as dressing and bathing. Under the Senate proposal, workers pay a monthly premium to buy coverage, probably through their employer. They would have to pay into the program for at least five years before qualifying for benefits.
The benefit would be at least $50 a day, and the nonpartisan Congressional Budget Office, which estimates the cost of pending legislation, assumed in its calculations $75 a day.
That would be enough to hire a home health care professional to help the disabled person get up for the day, or give a break to someone who is caring for a disabled family member.
The measure is supported by dozens of healthcare groups, and stands a good chance of being part of a final healthcare bill that goes to Pres. Obama for his signature. But a number of analysts have voiced concern about whether the program would be financially sound over the long run. With an initial monthly premium that one estimate said could be as high as $240, few healthy people might choose to purchase the insurance and that could undermine the financial stability of the program. The insurance program would not screen people the way private insurers do. For that reason the program is likely to attract mostly those who will need some sort of long-term care, eventually undermining its financial health, critics said.
The CBO said in its analyses that the program initially would raise enough money to reduce the federal deficit by $72 billion in the first 10 years, with about $2 billion of that attributed to savings in Medicaid. Premium income would continue to help reduce federal deficits in the second decade. But after that it would begin to add to deficits as benefit payments exceeded premium income and any savings to the Medicaid program, CBO said without providing specific numbers.
A similar provision was included in the healthcare overhaul passed by the House of Representatives in November. The House calls for a more expansive program than the Senate. The Senate would make the program available to active workers while the House would allow non-working spouses to join as well.
1° of Separation
According to a study of the same name initiated by the Christopher & Dana Reeve Foundation, there are nearly 1 in 50 people living with paralysis, or approximately 6,000,000 people. That's the same number of people as the combined populations of Los Angeles, Philadelphia, and Washington, D.C.
The Reeve Foundation convened more than 60 of the nation's preeminent scientists, scholars, health advocates, and experts from the U.S. Centers for Disease Control and Prevention (CDC) and the nation's top universities, policy centers, and nonprofit health care organizations to identify what was needed to improve the quality of life for people living with paralysis. Researchers designed and conducted an exhaustive survey of more than 33,000 households across the country. More than 30 experts in paralysis and statistics, including those from the CDC and 14 leading universities and medical centers helped to develop and set the parameters for the study. Today, this study represents one of the largest population based samples of any disability survey ever conducted. Here are some of their findings.
Increase insurance coverage for outpatient physical therapy. Insurance policies currently do not differentiate between types of injuries, such as spinal cord injuries versus sprained ankles. As a result, the number of physical therapy sessions Insurance companies provide on an annual basis is the same for both.
Reform health care. At present, 20% of the uninsured or underinsured Americans are people with disabilities. The survey found that 62.7% of annual household incomes for people with spinal cord injuries is $25,000 or less.
Support family caregivers by passing legislation such as the CLASS Act, and by fully funding legislation already passed such as the Lifespan Respite Act.
Remove the two-year waiting period for medical coverage. Unlike older Americans, who typically enroll and become eligible for coverage within months of turning 65, disabled beneficiaries must wait two years before their coverage takes effect. A 2004 Commonwealth Fund study that the Reeve Foundation co-sponsored, found that people with catastrophic injuries, who can least afford waiting for treatment, either forgo medications and other medical treatments during this waiting period or go broke trying to pay for their own coverage.
Remove the current in-the-home rule. Medicare currently pays for the cost of power wheelchairs only if people with disabilities can prove that their chairs are needed in their homes. Many people who are paralyzed can achieve mobility using a manual wheelchair, but need power for mobility outside the home. Without access to a power wheelchair, they are unable to leave their homes at all.
Protect and keep, rather than eliminate Medicare coverage for people with disabilities who return to the workforce.
Pass the Community Choice Act, which would allow Americans living with severe disabilities the opportunity to continue living at home rather than in institutions.
For more on this study, please visit the Christopher and Dana Reeve foundation website.
Featured on the Web
Making A Difference
Who says that one or two people can't make a difference? Just ask Greg and Becky Brunner. Greg, a former high school classmate of Joe Groh, and his wife Becky did just that in the fall of 2009. Becky asked her employer, Duke Power company, if they would be willing to match employee donations raised in a per mile bicycle ride.
They said yes, and with that the plan was put into motion. While Becky recruited employee pledges, Greg and his friend Bill Topel began planning their ride. What ensued was a 310 mile bike ride from Cleveland to Cincinnati, a journey that raised over $2000 for the Joseph Groh Foundation. Be sure to read the story of their journey on the foundation home page. The picture is of Greg, riding his bike near scenic Fredericksburg, Ohio. Don't miss clicking on the link at the end of the story to see a slideshow of their trip.
Spreading The Word
If you are reading this, you have already taken the first step in learning more about the nature of spinal cord injury. (SCI) You can be of tremendous help to the efforts of this foundation by helping spread the word about our work. Doing so is easy and does not take much time. Simply log on to the foundation website, go to the "How Can I Help." Tab, go to the bottom of the page and open the Word document entitled "Spreading the Word." You can modify this document, or leave it as is, before saving onto your hard drive. Then e-mail this document to friends and business associates, being sure to ask them to log onto the website and sign up for the newsletter. Your actions, no matter how insignificant they may seem, might lead to a connection which can transform someone's life. Thank you for your help.
Hitting the Links
Did you know there was a nine hole course on the foundation website? Not really, but there is a links section on the website which contains nine fairways, each over seeded with great information. Take for example the button entitled "National Resources." This one place connects you to 11 different websites that provide the latest information on assistive technology, statistics and surveys, medical information, career and employment information and much much more. Between now and the next newsletter, please take a few minutes to learn more about what these resources have to offer.
Coming Soon
Save the Date
The calendar may say winter, but golf season is but a chip shot away. On Thursday, April 29, 2010, the Joseph Groh Foundation will host a charity golf outing at Trophy Club Country Club in Trophy Club, Texas. Be sure to mark the date now in your calendar, and register today to participate. The day will be action-packed with pre-golf festivities and a best ball scramble, followed by drinks and dinner. Registration is easy. Simply log on to the foundation website, go to the golf tab and click on the "Link to Golf Site" button at the top of that page. A web brochure on the left side of the golf page provides details about participation and sponsorship, and is a great way to let your friends and business associates know about this event. If you're in the HVAC industry, it is a great opportunity to meet old friends or network with new ones. We look forward to seeing you there!
Online Auction
Between the end of January and the golf outing at the end of April, the foundation will host a series of online auctions. This is a great way to buy that unique gift for yourself or that special someone, while contributing to a great cause at the same time. Simply log on to the foundation website, click on the golf tab and look for the online auction button on the left-hand side of the page.
People You Should Know

This issue features Vicki LaPlant, President of the Joseph Groh Foundation. If you've been around the HVAC industry for any length of time, you've probably heard of Vicki, read her columns or worked with her.
Prior to working in the HVAC industry, Vicki graduated from Dallas Baptist University with a B.A. in education and English, and taught English and speech at Cedar Hill High School.
Vicki went to work for Lennox Industries in 1979 in the education department. She wrote and edited technical training courses for heating and air conditioning contractors. She also helped develop business management, marketing and sales training courses for contractors, which she also taught. In 1983, she became the manager of the education department and oversaw the expansion of business training and the development of technical training through new media such as video.
In 1989, she became the Director of Dealer Development for Lennox. This was a new department designed to provide customized programs and support to a dealer's business and marketing efforts. In 1991, she became Vice-President of Dealer Development and was responsible for overseeing 30 company-employed consultants who provided one-on-one consultation to Lennox heating and air conditioning contractors across the United States. In addition, she oversaw the development of a complete set of procedural manuals for dealership management.
In 1993, Vicki became Vice-President of Marketing for Lennox where she supervised a staff of 80 people, and a $25-million advertising and promotion budget. She was responsible for conducting an advertising agency review and the hiring of a new advertising agency that totally revamped Lennox' consumer advertising strategy and appearance. In addition, she oversaw the re-positioning of Lennox' residential product line to make it more consumer focused and broaden its consumer appeal.
In 1995, Vicki started her own company - VLE Enterprises. The training and consulting company is primarily focused on providing training and consulting to the owners and employees of heating, air conditioning and plumbing contractors and distributors. Since 1996, VLE Enterprises has successfully conducted training for over 7,500 heating, air conditioning and plumbing contractors and their employees. Vicki is currently serving on the Editorial Advisory Board of Contracting Business Magazine.
A Day in the Life
This feature is a sometimes humorous, sometimes offbeat, and sometimes irreverent look at life as seen through the eyes of a severely disabled person. Management takes no responsibility for these ramblings.
Spinal Cord Injury (SCI) Profanity
Itch is a four letter word that stands tall among its peers of equal numbered letters. Sometimes, you can put a series of these four letter words together to form a string of profanity. Kinda like this -- damn that itch! Okay, one of those words had more than four letters.
Have you ever experienced the onset of a sudden and demanding itch, which overflowed its borders and spread to surrounding areas when met with a scratch? That intense but localized itch now requires more of your attention, and is usually met with a sense of irritation. Quadriplegics I know who have lost the use of their hands have a profanity for these momentary but attention-getting situations. They call them sons of itches. I am not being sexist, it's just that daughters doesn't have the same ring to it.
I figure I have sensation over about 15% of my body, as measured vertically. Much less if measured by mass. I'm working on that, but that's a subject for another day. I believe that itches are like flies. They materialize out of nowhere, and land randomly on some part of your body. I'm not generally a conspiracy theorist, but in my case I believe they are acting in collusion. How else can you explain, continual and targeted attacks on places such as under your ear?
I would like to issue the "SCI Challenge". I challenge you to sit somewhere quietly for 10 minutes, close your eyes and not think about what itches. Difficult isn't it. In the unfortunate event that you are attacked, you cannot defend yourself and scratch the itch. Mind over matter. For those of you who successfully complete this challenge, first feel free to use some SCI profanity and go after those sons of itches! Then pat yourself on the back for a job well done.