Quarterly Newsletter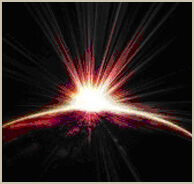 2012 Second Quarter Newsletter of The Joseph Groh Foundation
News Bytes
The Paradox of Accessible Vans
Accessible vans are hardly that. A reliable, used accessible Van runs between $25-$45,000 and a new van runs $50-$60,000. Or in the lingo of an accessible Van dealer I once spoke with, "That's only $541 a month for 10 years." Considering that by the time someone is even contemplating such a vehicle, they have likely lost their job and maybe relying on Medicaid for insurance. To give you an idea what this means, qualifying for Medicaid (specifics vary by state) means your income has to be less than about $12,000 a year and your assets have to be less than about $3000.
On the other hand, not having an accessible Van means you are virtually homebound. Getting to necessary doctor appointments becomes a difficult and expensive chore and quality of life is greatly diminished. That is why obtaining an accessible vehicle is one of the most often requested items we see from grant applicants. Once you have arranged for funding, you then have to decide on what type of vehicle will fit your need. This is an area that very little attention has been paid, so we will attempt to provide some highlights.
Broadly speaking, there are three important characteristics that need separate evaluation. The first is the size of the vehicle required, the second is the age and condition of the vehicle and the third is the condition and reliability of the conversion. Depending on the size of your wheelchair, you're typically better off if you can fit in a minivan versus a full-size van. Full-size vans are much less fuel-efficient, feature a much harsher ride and have lift systems that are more complex and problematic. Whether you're looking for a full size or minivan however, consider looking for a vehicle with a lowered floor. This will allow for much better visibility for the person in a wheelchair. The difference is a view of the passing countryside versus a view of the concrete roadway and license plates of nearby vehicles. A lowered floor on a minivan however might mean that you scrape bottom pulling into driveways or parking lots. It is important to test drive these vehicles with the wheelchair occupant (and their added weight) in the vehicle. Tall wheelchair users may consider a raised roof/raised door configuration in a full-size van. If you purchase a vehicle with this feature however, it is critical to know who the conversion dealer was and how competent their work was in installing the raised roof. Otherwise, you may end up with a vehicle that leaks water every time it rains, and in extreme cases you may even have a vehicle whose integrity is compromised by a top that was incorrectly installed.
Once you decide on the size of vehicle, you must decide on new versus used. Unless money is no object, most purchasers are probably going to be looking at a used vehicle. In minivans, the Dodge Caravan is the most often found type of accessible vehicle. In recent years however, Toyota and Honda have entered the market as well. The most important feature of a vehicle for the wheelchair owner is vehicle reliability. This trumps the color, looks and features of the vehicle, as even the best looking vehicle won't do you any good if you have a critical doctor appointment but can't get there because your vehicle has broken down. Consider looking at Consumer Reports or something similar when evaluating reliability of a specific make/model/year of a vehicle.
When it comes to conversions, there are many different brands out there. Some of the more popular include BraunAbility, El Dorado, Rollx, Ricon, Rampvan, North Star, Summit and more. The key is not to worry about the brand of conversion but rather how well it suits your needs for fit, function and reliability. In a full-size van, you will need a mechanical lift that physically raises your chair from ground level into the van. It is important to know the weight limit of these type of lifts as well as the combined weight of you and your chair. Typically, these lifts will either be mounted under the vehicle (UVL lifts) or will fold up into the van itself. The latter type are not as exposed to weather and road conditions but take up valuable interior cubic space. They also limit visibility through midsection passenger-side windows. It is important to have these kinds of lifts maintenanced on a regular basis. Otherwise you may find yourself having to manually raise or lower an individual in a wheelchair in weather conditions that are less than ideal. Minivans on the other hand have simpler ramp systems. While some are powered, manual deployment is relatively easy if the powered systems break down. The key is to thoroughly check out the suitability of any conversion before purchasing the vehicle. While much more could be written about this subject, following these basic principles goes a long way toward choosing an accessible vehicle that provides you with reliable independence.
Words to Live By
The following words of wisdom are courtesy of Brian Cain. Brian is a mental conditioning coach and a peak performance expert as well as a best-selling author. This author attended one of his seminars a couple of years ago. Brian encourages you to.....
Force yourself to act differently than how you feel
Ask yourself if you are spending time versus investing time
Don't count the days, make the days count
Today + today + today equals my career
Focus on what is versus what if
E + R = O; events plus response equal outcome
The past is history, the future is mystery and today is a gift – that is why they call it the present
Think about what's important now (W.I N.)
Never motivate by the reverse of an idea
Listen to your self talk
There is no stepping up
APE equals attitude, preparation execution
Practice's makes preparation, not perfect
Simple is not easy
Routines equal consistency; consistency equals confidence; confidence equals success
For more information on this dynamic individual and his programs, visit BrianCain.com.
Featured on the Web
Recent Changes to the Foundation Website
When you look at the foundation website, you will notice quite a few changes including:
Homepage
New graphics and corresponding information
New story about increasing hand function for quadriplegics
Updated corporate logos
About Us
Photo of board members at 2012 golf benefit
News Page
Summer 2012 newsletter
Archived news articles and newsletters
Links Page
3 additional links added -- the Joseph Groh foundation has one of the most comprehensive listings of disability websites that you will find anywhere. The latest include:
HBF Foundation - the homebuilders foundation of Metro Denver helps families in the mile high city who are living with physical disabilities and who are in financial need modify their homes.
Ability Connection Texas – providing care and support to individuals living with disabilities.
Facing Disability.com – web-based peer mentoring site that connects families who suddenly have to deal with a spinal cord injury with people who have already "been there, done that."
Recipients Page
Read about the latest grant recipients of the foundation
Golf Page
Information about the 2013 benefit tournament
Pictures from the 2012 tournament
We invite you to explore all these new features in detail!
People You Should Know
Nike has a slogan with a very well-known tagline, "Just Do It." People who subscribe to this theory don't ask what they can do, they simply assess the needs of a given situation and then just do it.
Charitable examples of this philosophy are numerous and take all forms of expression. You see it when someone jumps up to open the door in order to make it easier for another, you see it when someone brings meals to a family who is struggling through a tragedy, you see it when an anonymous donation makes the difference in someone's life, you see it whenever someone cares enough to act without asking. While it is not rare, it certainly is special.
The people behind these actions typically don't look for recognition for their deeds. They simply bask in the feeling of knowing they have done something to improve the plight of a fellow human being, and that is praise enough.
My family and I have been the recipients of many such acts since my injury four years ago. After each such occurrence, I am humbled with a sense of pure gratitude, and have a newfound respect for the capacity for good by all humankind. In fact, it was part of the reason that caused me to start up the JG foundation.
Recently, I was once again the beneficiary of an incredible act of kindness by two former coworkers who wish to remain unidentified. This article is in tribute to your quiet generosity, and is my way of simply saying, "thank you".
A Day in the Life
This feature is a sometimes humorous, sometimes offbeat, and sometimes irreverent look at life as seen through the eyes of a severely disabled person. Management takes no responsibility for these ramblings.
Home Hellth
I have been working lately on a family genealogy project, filling out the family tree and populating it with information gathered through research. I came across one relative who sought assistance in his old age by living out his final years in an "old soldier's home". I do not know what kind of care he received there, but I'll bet he would have had interesting stories to tell. In a recent article I told the story of Roy Campanella, a Hall of Fame baseball player paralyzed in a car accident. His book mentioned the constant turnover of help and the fact that a number of his caregivers stole him blind.
In-home care today is provided by companies with soothing names such as Visiting Angels, Heaven at Home, In Home Companions and others. Ads for these companies depict mature, caring employees virtually doting on the every need of their charges. Caregiver and patient are shown laughing and engaging in easy conversation. The intimation is that if you hire this firm, you will be served by stable, long-lasting caregivers with warm personalities.
As is usually the case, reality does not live up to the hype. Most of these firms send out bonded employees. This helps mitigate the concern of worrying for your wallet, even though some of the caregivers certainly cause you to clutch it a little tighter. Almost every caregiver we have worked with is studying to be a nurse, even those you suspect of only having an eighth grade education. Like the populace at large, caregivers have a wide array of personalities. A few actually live up to the hype in the ads, while others do their best to imitate the poorest bedside manner of your least favorite doctor. Conversations are always interesting, ranging from the latest anatomy class they took to a boyfriend who was shot in the head due to some unexplained circumstance. Either way, they will likely not become a member of your extended family, lasting on average about five weeks. You generally find out about the change when a newly hired individual you have never talked to calls from the agency.
Hiring a home health aide directly is an option to going through a service, as long as you don't mind taking on the role of employer and part-time accountant. There are many tools today which make the work Roy Campanella had to go through much easier. These include computer searches to conduct criminal background checks, websites such as the Texas Employee Misconduct Registry and those that reveal if your potential hire is a sexual predator. I'm not sure if Roy would have thought about that last one. The only website that will not be of help is the one which identifies prospects who are mature, caring, easy-going conversationalists who are studying to be a nurse.
In truth, the home health care field is a difficult one for both those who provide the services as well as those who utilize them. Without their services, many elderly and disabled people would likely not be able to remain in their homes. So it is best to keep this in mind every five weeks or so, and it won't hurt if you bone up a little on your nursing classes!