2020 Boxer Family
Touchless Tournament
for the Joseph S. Groh Foundation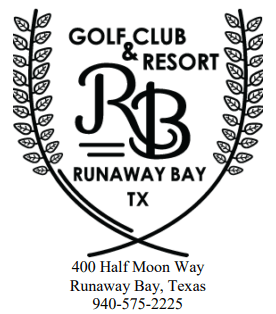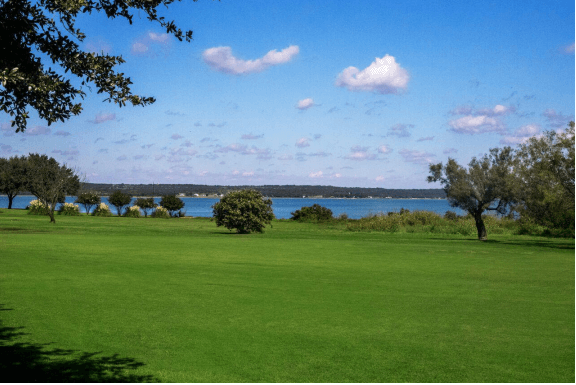 Runaway Bay Golf Course on Lake Bridgeport
Last spring, we had to announce the cancellation of our Dallas 2020 tournament. At that time, we said that it was our full intent to host a Dallas event later in the year, after things settle down and people's lives are on a more normal plane. While that didn't really happen, we were able to hold a fall event in the DFW area. During the summer, we were contacted by a course just northwest of Fort Worth, which was holding a tournament for 10 charities whose fundraising was hard-hit by the pandemic. It was to be a "touchless" tournament, keeping everything as safe as possible. After polling a number of our Dallas area sponsors and golfers, we decided to participate.
Precautions for the tournament included 100% online signup/registration/payment, utilization of a shamble format which helped with golfer separation, golfers were offered their individual cart if they so desired, mandatory mask mandate when not playing, no group gatherings for meals etc., reduced touch points throughout the course, including no flag removal and a hook on each hole to facilitate ball removal without reaching into the cup, and more. Coincident with the tournament, we launched a Carry the Torch campaign to help raise funds for two specific individuals. Sponsors and golfers from Minnesota, Illinois and across the country donated as a part of that effort. The results were nothing short of spectacular.
Over $40,000 was raised from these combined fundraisers! This enabled the foundation to continue funding grant requests into the fall. Work for Gregory Laville of Binghamton, New York, one of the individuals highlighted for a grant as a result of these campaigns, will be completed soon. Gregory was severely injured after falling off a work truck in 2014. He desperately needed renovations to his 100-year-old house in order to be able to stay in it. In partnership with Arctic Bear Plumbing and Heating, his water heater and boiler have been replaced. In addition, badly needed floor leveling/repairs have been made, and his windows are about to be replaced. Gregory's full story will be published when the project is completed. We hope to have a more normal year in 2021, we will see how things progress. Until then, the foundation urges everyone to follow protocol as outlined, and stay safe!