Quarterly Newsletter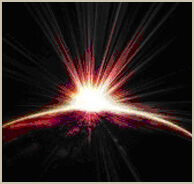 2012 First Quarter Newsletter of The Joseph Groh Foundation
News Bytes
Upcoming Events for the Foundation
Saturday, March 24, 2012 -- Dr Pepper Arena Frisco, Texas 7 PM
The foundation is holding a benefit fundraiser in conjunction with the Texas Legends basketball game against the Reno Big Horns. The Texas Legends are the NBA developmental league franchise for the Dallas Mavericks, and the Reno Big Horns are the NBA developmental league franchise for the Atlanta Hawks, The Memphis Grizzlies and the Sacramento Kings.
Tickets are only $15 which is a 16% discount off the $18 face price if purchased directly from the Legends. Tickets for this game can be purchased through the Ridley Insurance Agency in Frisco, Texas who is providing support for this event. They can be reached at:
Ridley Insurance
8380 Warren Pkwy. Suite 301
Frisco, Texas
972-968-9600
Ask for Mike, Marlene or Sue.
During the game, Ridley Insurance will be giving away a $500 gift certificate to Best Buy at the beginning of the 4th quarter. To win a chance at the certificate participants simply need to sign up at the Ridley Insurance table located in the concourse on game day. No purchase or other obligation is needed to sign up.
Thursday, May 3 -- Prestonwood Country Club Golf Tournament at the Creek Course in Dallas, Texas
The foundation will hold their annual golf tournament fundraiser at a new time and location this year. With the new location, we have been able to move the start time up to 1 PM in order to better accommodate participants schedules. Golfers will continue to enjoy a premium facility along with lunch, dinner, and official tournament golf shirt. For more information see the golf tab on the foundation website or call Joseph Groh at 214-998-9749.
Assistive Technology -- Enabling the Disabled
Fifty years ago the future was predicted with great imagination. Cars would fly and people would routinely enjoy space travel. For the average person, the future would indeed be full of marvelous technology, however not the type so fancifully imagined. Life for disabled people 50 years ago was almost grim compared to today. Severely paralyzed individuals were confined to a bed which was physically turned in order to avoid pressure ulcers. They could only read, watch TV, move about in a wheelchair or talk on the phone with the help of another individual. Buildings were inaccessible and sidewalks were impassable. No one predicted the future for disabled people with great imagination. Technology however has truly been an equal opportunity provider.
A whole new world has emerged under the banner of Assistive Technology. While a complete description is too vast for the purposes of this article, I have described some of the common miracles that are transforming the lives disabled people today.
Communication - Computers are amazing enough in their own right, but now they can be made to operate by persons with virtually any disability. Dragon Naturally Speaking software lets users interact with a computer via voice in order to navigate the Web, operate Microsoft Office products and send e-mail. The user speaks through a lightweight headset which is connected to the computer, putting words on paper 3 times faster than the average typist. Cursor movements are controlled by a small heads-up camera mounted on the computer. Users simply look at the screen to control cursor movement and voice commands do the rest.
Environmental Controls - Voice-activated transceivers allow user to control any combination of devices in their environment without the help of others. These devices include televisions, stereos, lights, fans, thermostats and doors.
Telephone - Bluetooth enabled Puff operated switches allow user to activate and use voice dialed cell phones.
Visually Impaired Device - Assistive technology devices allow visually impaired individuals to access personal applications through simultaneous refreshable Braille and synthesize speech output.
These devices and others allow even severely disabled individuals unprecedented independence and productivity compared to 50 years ago. Just imagine what advances in medicine and technology have in store for the next 50!
Featured on the Web
Recent Changes to the Foundation Website
When you look at the foundation website, you will notice quite a few changes including the following:
Homepage
New graphics and corresponding information
New stories about breaking spinal cord injury news
News Page
1st quarter 2012 newsletter
Archived news articles and newsletters
Links Page
5 additional links added -- the Joseph Groh foundation has one of the most comprehensive listings of disability websites that you will find anywhere.
Link to Able Data - a site which provides objective information about assistive technology products and rehabilitative equipment
Link to The Center for Assistive Technology and Environmental Access - National Public Website for Assistive Technology
Link to Facing Disabilities - Internet-based collection of life experiences and answers to questions about spinal cord injuries
Link to Joni and Friends - the Joni Earecksan Tada website
Link to Wheels for Humanity - organization which collects and refurbishes used wheelchairs for provision to those in need
Recipients Page
Read about the latest grant recipients of the foundation
Golf Page
Information about the 2012 benefit tournament
Online submission forms for use in signing up for the golf outing or dinner
We invite you to explore all these new features in detail!
Board News
Board member Mark Tatum has resigned from the Joseph S. Groh foundation board of directors. His family has moved from the Metroplex to West Texas, and the added distance makes regular participation in Board Events more difficult. The board is grateful for his past input and assistance in forming the foundation, even as we continue to appreciate his feedback on ongoing operations.
The Board of Directors has approved a change in its structure, adding the position of advisory board member. An advisory board member serves as an ambassador for the foundation, promoting awareness and leading fund raising efforts in geographic areas remote from the Dallas-Fort Worth Metroplex. If you have an interest in learning more about this voluntary position, please contact Vicki LaPlant or Joseph Groh.
People You Should Know

Campy -- The Two Lives of Roy Campanella
This is the name of a book recently published and written by Neil Lanctot about baseball legend Roy Campanella. Most baseball aficionados know Roy as the hall of fame catcher who played for the Brooklyn Dodgers between 1948 -1957. Coming out of the Negro Leagues, he was only a few players behind Jackie Robinson to break the color barrier of major league baseball.
The book recounts in detail the many on-field exploits of a baseball career during which he earned National League MVP honors 3 times. A star with both bat and glove, Campanella was masterful at handling pitchers. The book devotes a chapter for each of his seasons with the Dodgers, taking the reader on a journey from spring training to their often involvement in the fall classic against archrival New York Yankees.
For the pure fan, the book is worth reading just for the baseball stories. What many fans may not realize however is that there was another life of Roy Campanella. In the early morning hours of Tuesday, January 28, 1958 rule was involved in an automobile accident that ended his illustrious baseball career and forever changed his life. From that point on, Roy was a C5/C6 quadriplegic. He was 36 years old.
By early May, Roy was ready to move into rehab. This was a new science in the late 1950s as few patients with such a high degree of paralysis lived much beyond their initial injury. Roy worked with Dr. Howard Rusk, an early pioneer and driving force in the new field of rehabilitative medicine. His experience working with severely wounded and disabled servicemen during and after World War II, coupled with advances in antibiotics that helped ward off fatal infections convinced him the better outcomes were possible. His methodologies and results soon won over the Veterans Administration, but Dr. Rusk was frustrated by the resistance he continued to encounter from the medical establishment. His persistence however leads to the establishment of The Institute of Physical Medicine And Rehabilitation in New York City. This was the first facility of its kind in the United States. The Institute had one rule; no one could tell a patient what they couldn't do.
For the next six months Roy worked harder in rehab than he ever had in baseball, all the while following his (now Los Angeles) Dodgers on both radio and TV. He longed to get home, for a number of reasons including the fact that he had to find a way to pay for the massive expenses not covered by his insurance. Reluctant to be seen in public, Roy eventually overcame his inhibitions and became more involved with his old Dodger teammates. Over the years Roy worked as a writer, speaker and stayed very much involved with major league baseball. Preferring to live life in the shadows of controversy, Roy became a bit more of an activist speaking out for the rights of baseball players, black Americans and the disabled.
Having later moved to Los Angeles, Roy passed away there in 1993 at the age of 71. During his years Roy lived two extraordinary lives, one as a pioneer in baseball and the other as a showcase for accomplishments of the disabled.
A Day in the Life
This feature is a sometimes humorous, sometimes offbeat, and sometimes irreverent look at life as seen through the eyes of a severely disabled person. Management takes no responsibility for these ramblings.
Medical Terminology
Did you ever want to be a doctor but were not sure you would survive med school? What if I told you that I could acquaint you with a term that 98% of med school graduates either did not learn or have forgotten. It is a very technical term but one which you can master the pronunciation of on the first try. Are you ready? Here it is - Automatic Disrespectia.
What? Okay, not really. It is autonomic dysreflexia. (AD) The former is what you get from your resident teenager, and knowledge of the latter can save someone's life. AD is a potentially life-threatening condition which requires immediate medical attention, yet I am simply amazed how many medical professionals are not aware of it. The lack of knowledge in the medical community is so widespread that rehab facilities equip patients with multiple cards to carry in wallets, have on bedsides etc. They warn you to be your own advocate as most doctors will not be familiar with this condition. We thought they were kidding, but the first time we mentioned it in an emergency room we were met with a blank look. Out came the card, which they kept!
A condition most often associated with individuals who have spinal cord injuries, AD is a reaction of the autonomic (involuntary) nervous system to excess stimulation. That is not the same as spending three hours at your mother-in-law's house. When an irritating stimulus (ingrown toenail, blunt trauma, blocked catheter etc.) is introduced below the level of spinal cord injury, nerve impulses are sent to the spinal cord where they travel upward until they are blocked at the point of spinal cord injury. Since these impulses cannot reach the brain, a reflex is activated that results in spasms and a narrowing of blood vessels. It is characterized by sudden and severe high blood pressure and the potential for throbbing headaches, profuse sweating, nasal stuffiness and flushing of the skin above the level of spinal cord injury. While this may sound like what happens whenever you see your daughter's boyfriend, the prognosis and treatment is much different. For the former, I'm afraid the severe high blood pressure, headaches and sweating are probably the best you can hope for. For the latter however, finding the source of the problem can be critical to prevent a heart attack, stroke or death.
Simply being aware of autonomic dysreflexia and its symptoms put you one step ahead of many medical professionals and virtually the entire general population. In my book however, it also earns you my automatic respectia!